A common misconception is that velvet sofas are of inferior quality to polyester fabrics. But the truth is that velvet fabrics have made huge progress in their quality and durability. Nowadays your velvet sofa is just as reliable and easy to take care of as an average sofa.
Our experts suggest a simple cleaning regimen to keep your sofa bed looking fresh. First vacuum your sofa this helps to remove any dust or fair that can inevitably get stuck in the fabric. It works even better if you have a brush attachment so you can agitate the dirt off your fabric, and if you have any food related accidents we suggest you simply take a damp soft cloth wipe any spill gently, be careful not to push the dirty deeper into the fabric. Its that simple!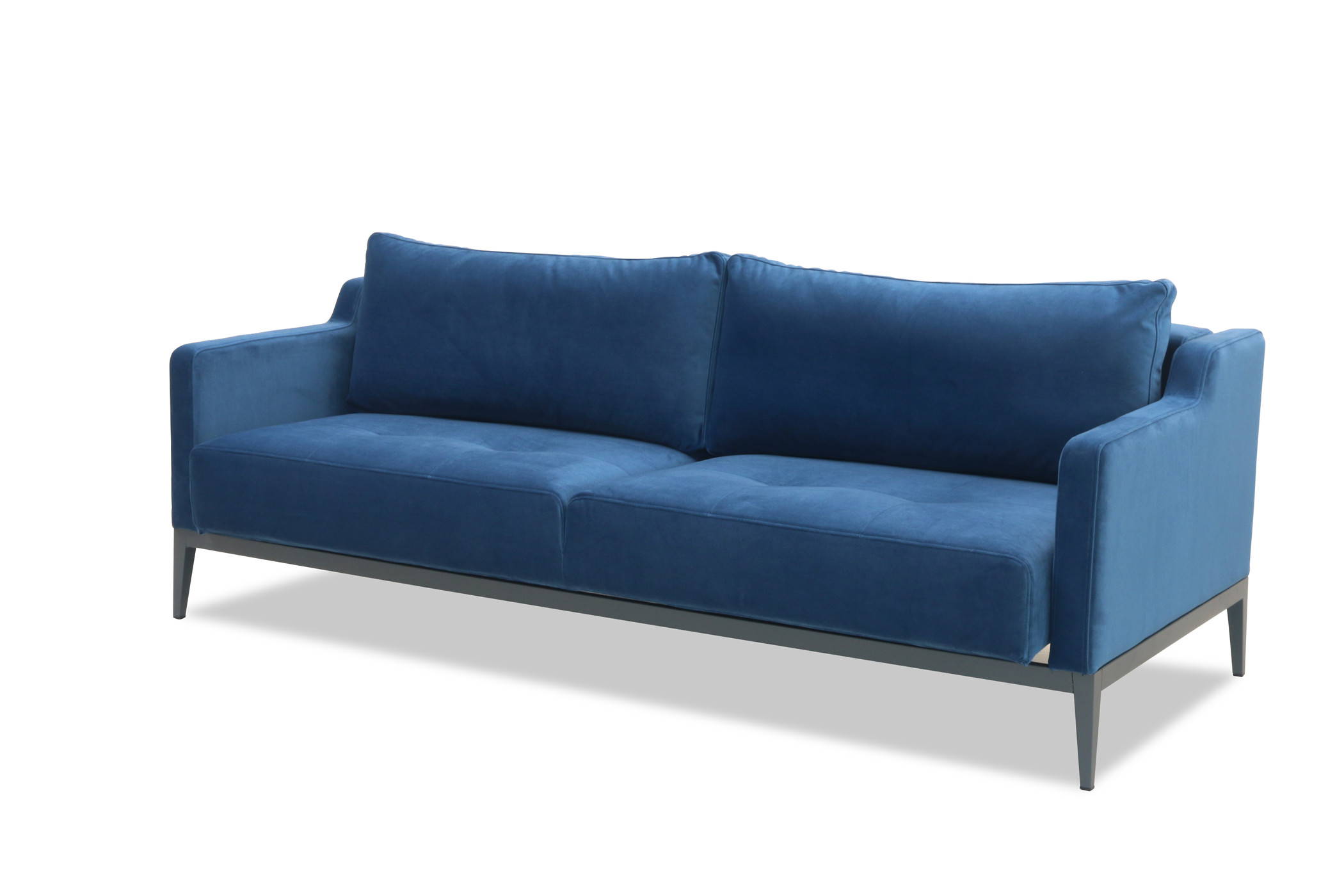 So don't be afraid to buy velvet sofa as they are not that much different from a normal sofa to keep it clean, the only major difference being that the fabric has a tendency to leave marks when brushed against it. But for that minor detail when compared to the incredible softness and comfort a velvet sofa can offer.