We believe that affordable furniture can still be high-quality and long-lasting.
You deserve to invest in furniture that you love, and that will be part of your lifestyle for years to come. That's why we use the highest-quality materials:
Frame:
Good quality furniture starts with a solid frame, that's why our frames are either made of solid wood pine from Finland or heavy duty metal. The type of frame depends on the furniture piece with most of our sofas being made of wood frame, and most of our sofa beds being made of metal frames to allow for the opening and closing function.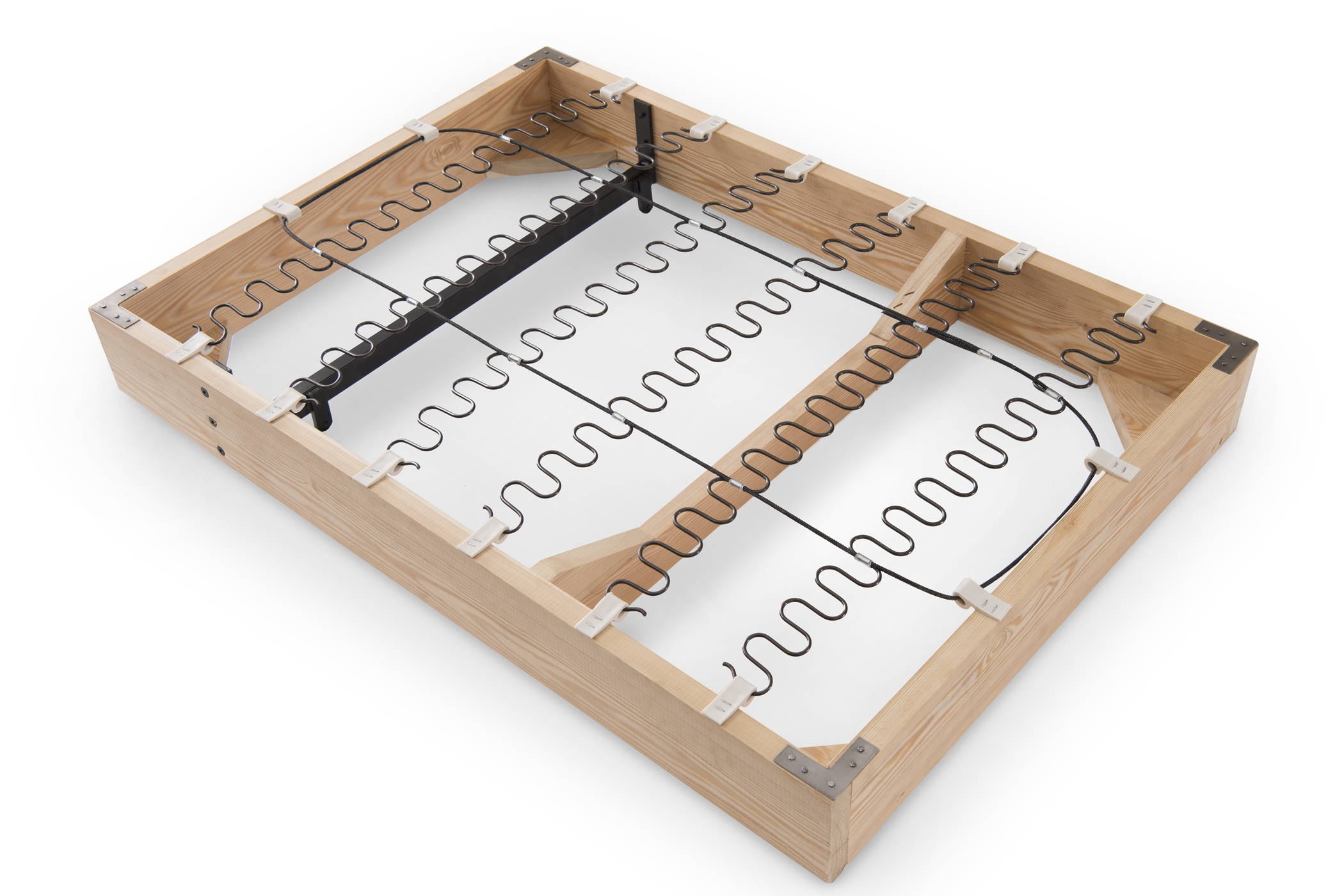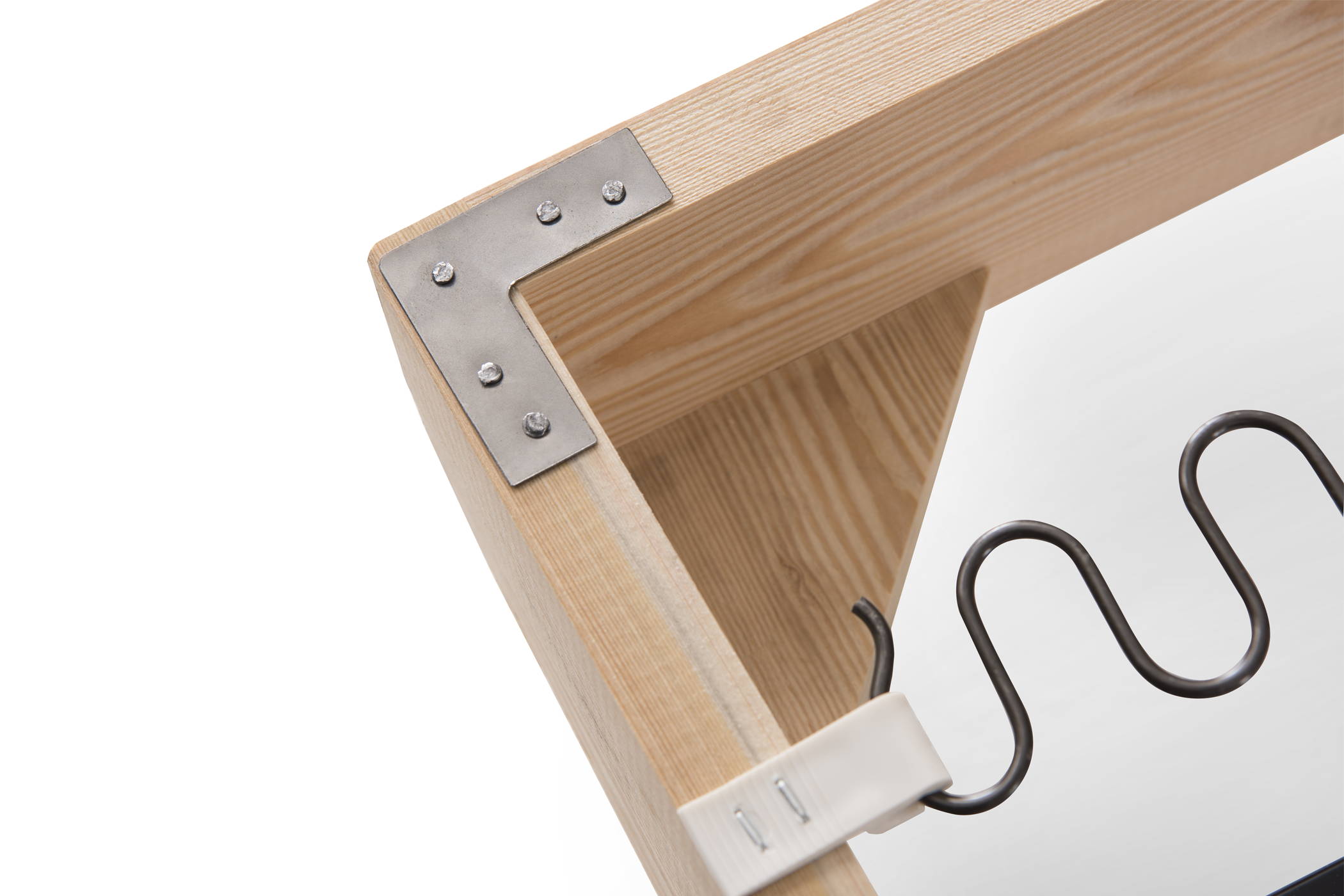 Wood Frames:
In our wood frame sofas we go above and beyond to ensure structural integrity, we utilize both metal brackets and wooden triangles at the edges to reinforce the frame as well as a metal bar to ensure the frame has very little flex. On top of that we use nylon brackets to attach our springs so that your sofa is completely squeak free. These measures ensure our wooden frames are made to last you a very long time.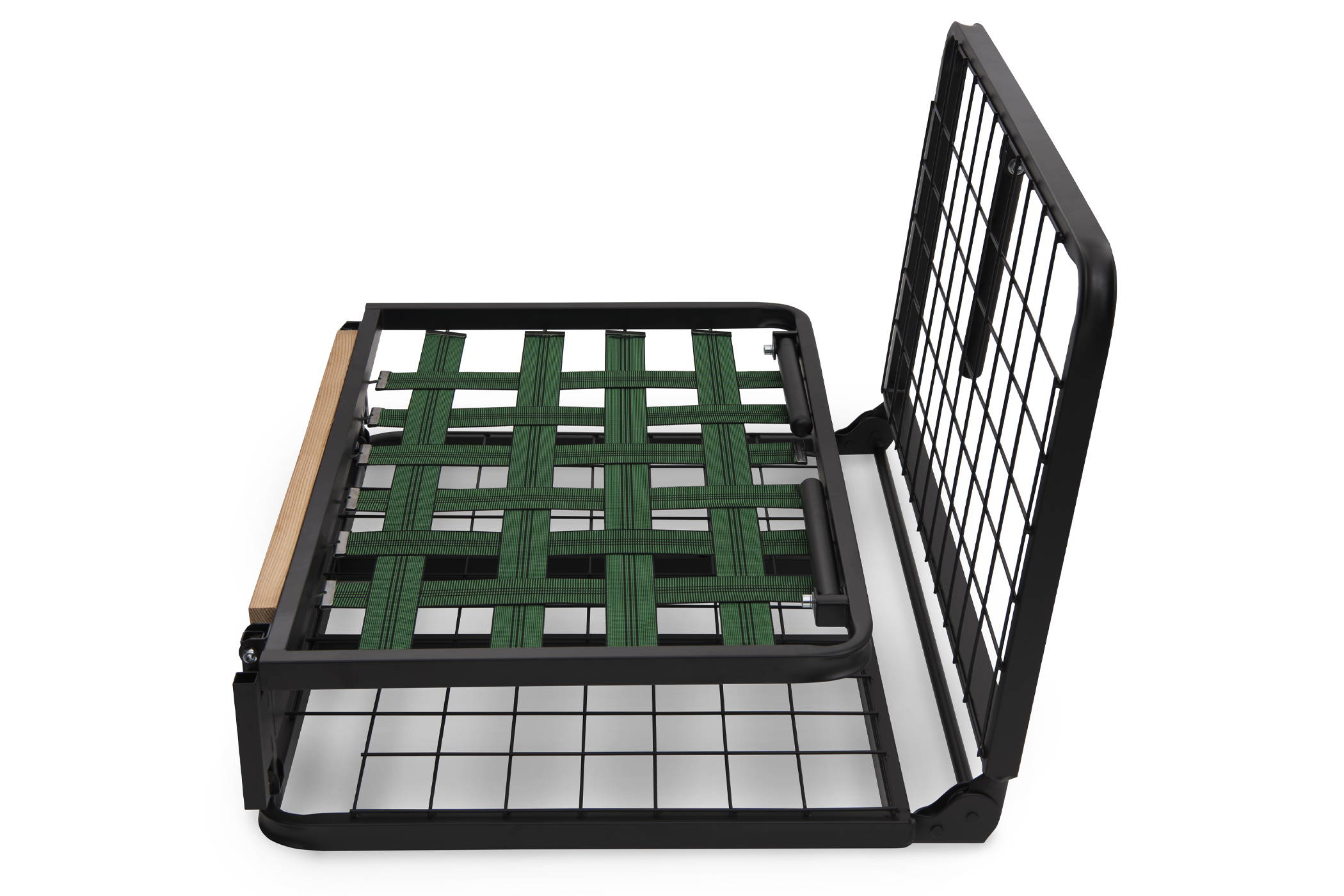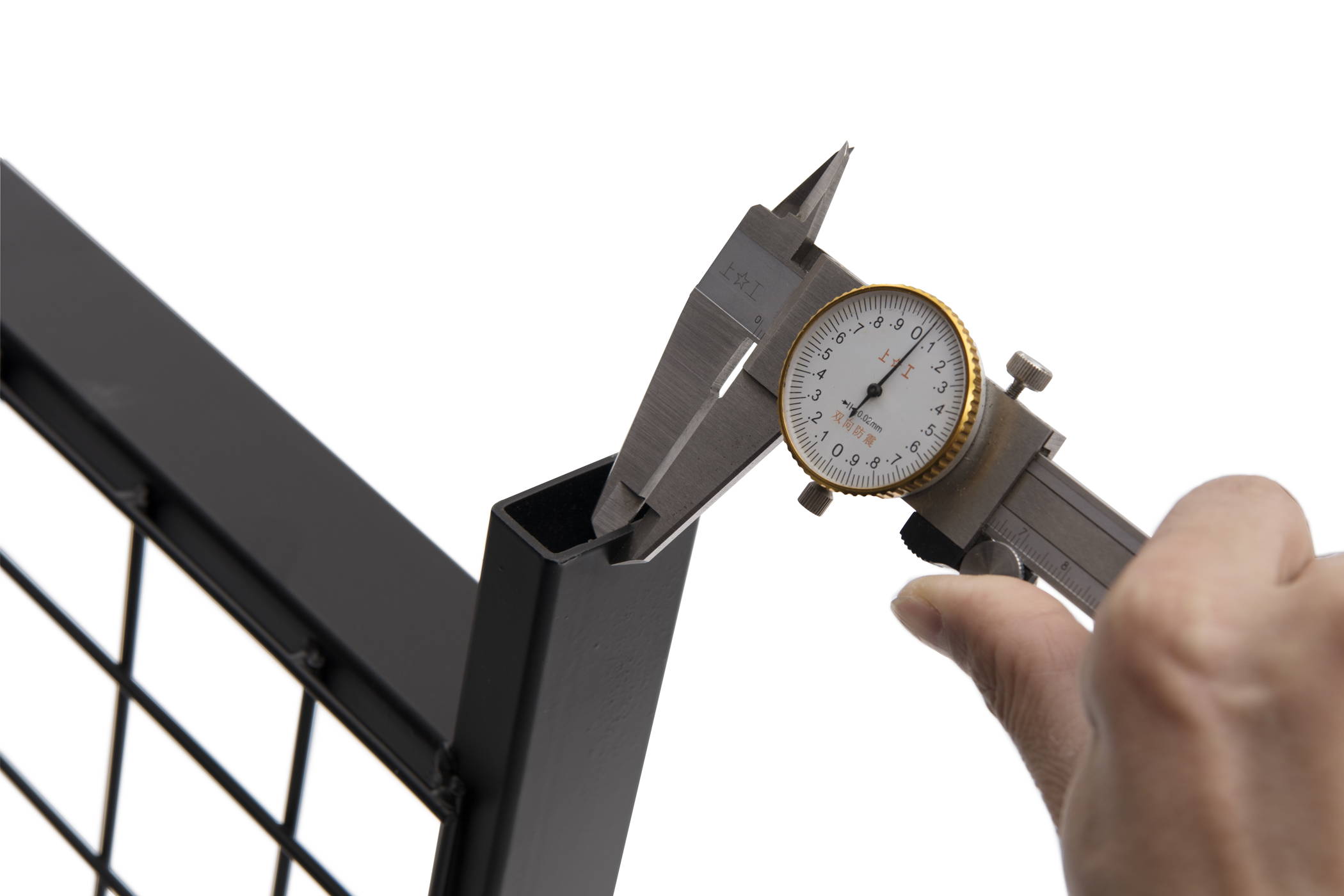 Metal Frames:
For our metal frame sofa beds we use heavy duty metal tubing for the main frame structure, on top of that base we add a durable metal mesh to better distribute the weight. This combination ensures our frames are solid and will not bend over extensive daily use. We also hot/cold treat all our hinges by exposing the metal hinge to extreme temperatures, then dropping it into freezing cold water. By repeating this process five times, we strengthen the metal hinge, ensuring the teeth inside the mechanism won't strip over time even if you fold and unfold your sleeper chair every day. This hot/cold treatment is one of the reasons we confidently stand behind our three year limited warranty.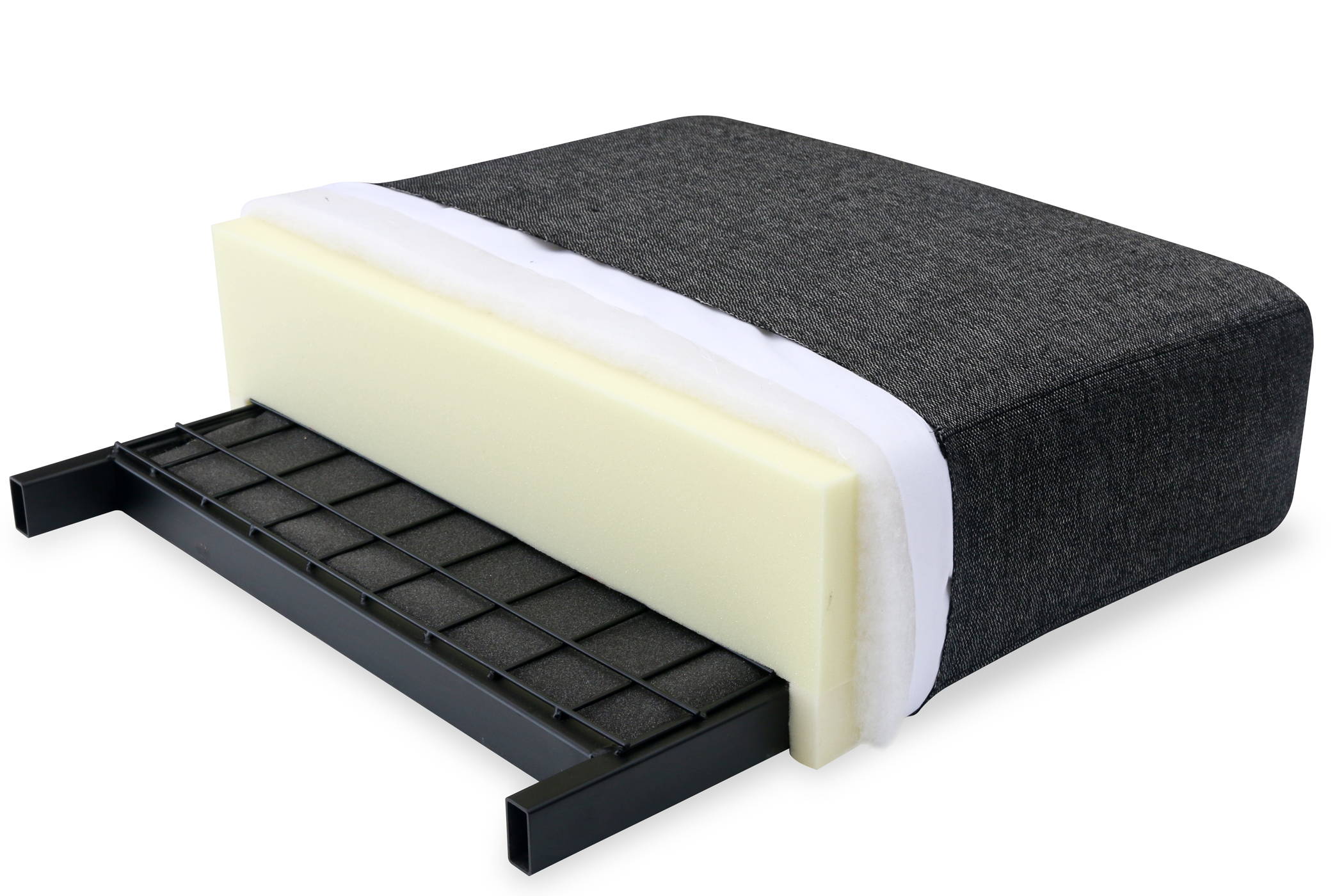 Foam:
For all our models we use high density foam for our padding.This type of foam provides a significant amount of back support, and it will retract to its original position after it is subject to pressure. We only use new foam in our products (no recycled or used foam) because this helps us ensure it is free of any formaldehyde or toxic gases, which are often used when combining pieces of recycled foam. On top of our foam comes a layer of Dacron, a type of felt which helps keep the foam in place keeping the sofa/sofa bed or chair feeling nice and soft underneath you. And before the final fabric layer, we add an inside cover allowing most of our products to have a removable dry cleanable cover.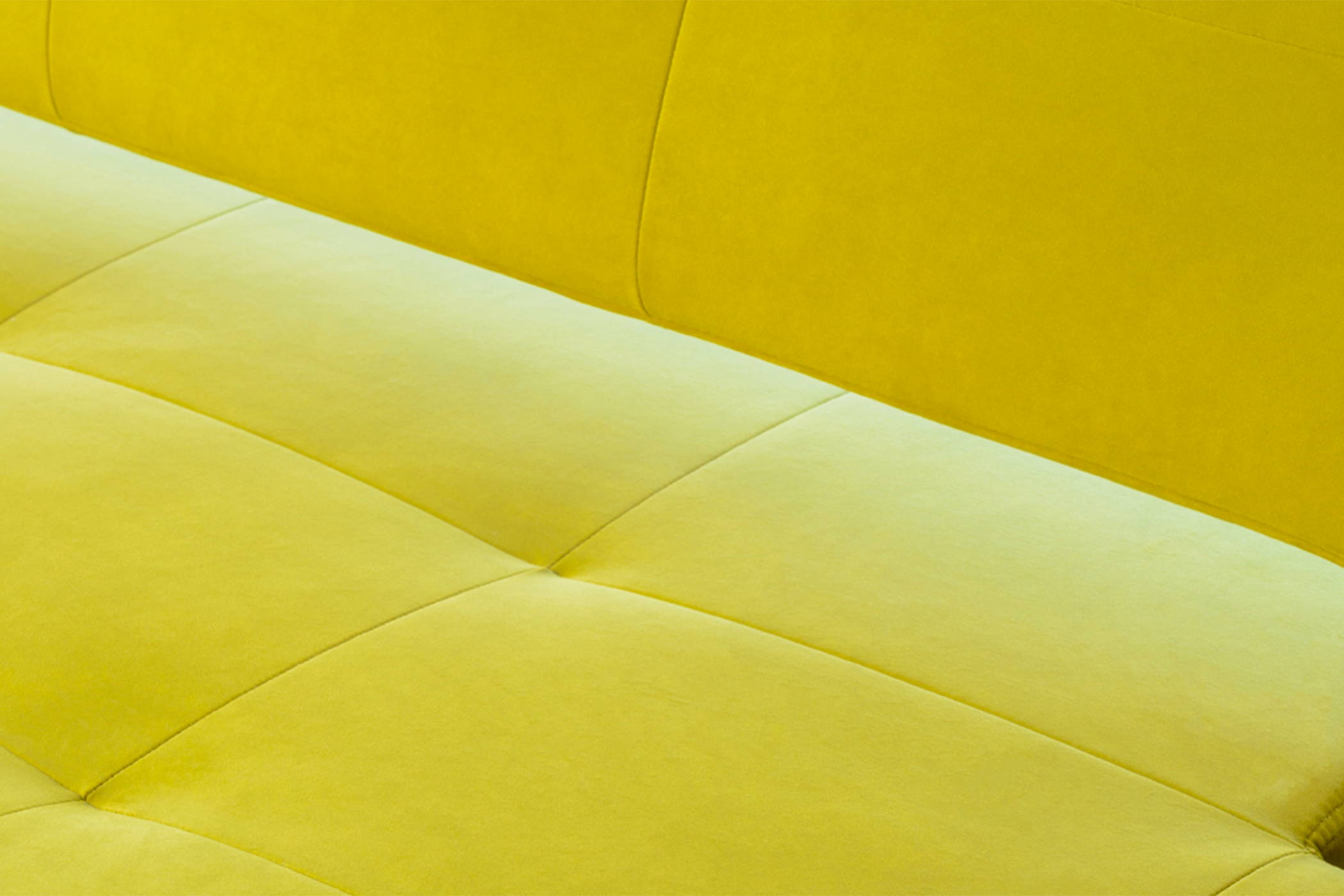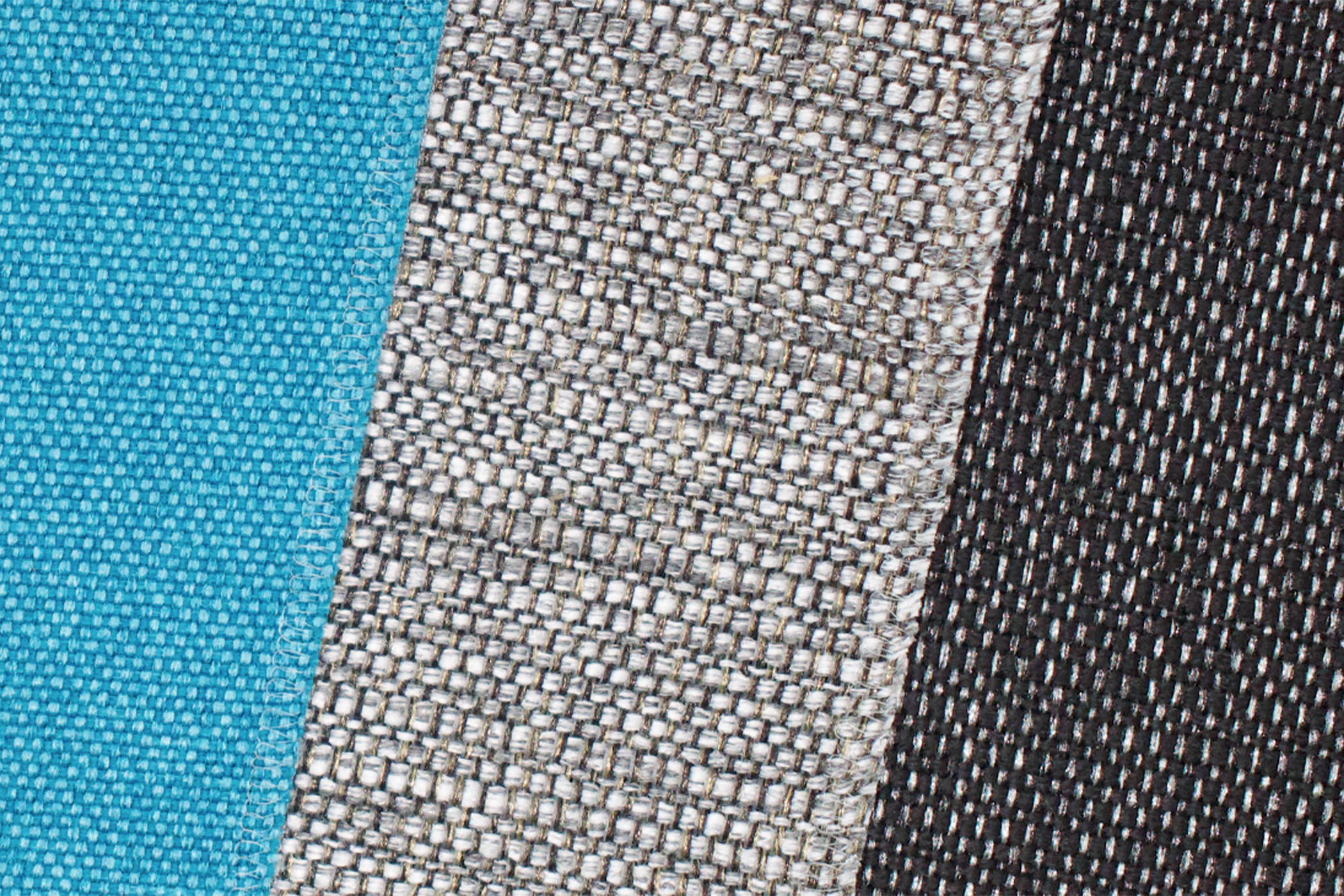 Fabric:
We take pride in using industry grade fabric in our products, this means that our fabric is produced with the hospitality industry in mind, and is meant to outlast other fabrics, we also put our fabric through very rigorous testing to ensure they will not wear down easily. Another distinct feature is that many of our models have removable fabric covers allowing for it be dry cleaned if any unexpected messes do occur.