Choosing a new sofa can be a stressful experience, with so many options to pick from it can become overwhelming. That's why we here at Spaze Furniture have carefully crafted this breakdown of some of our most popular sofa colours to help you find the perfect fit for your living room.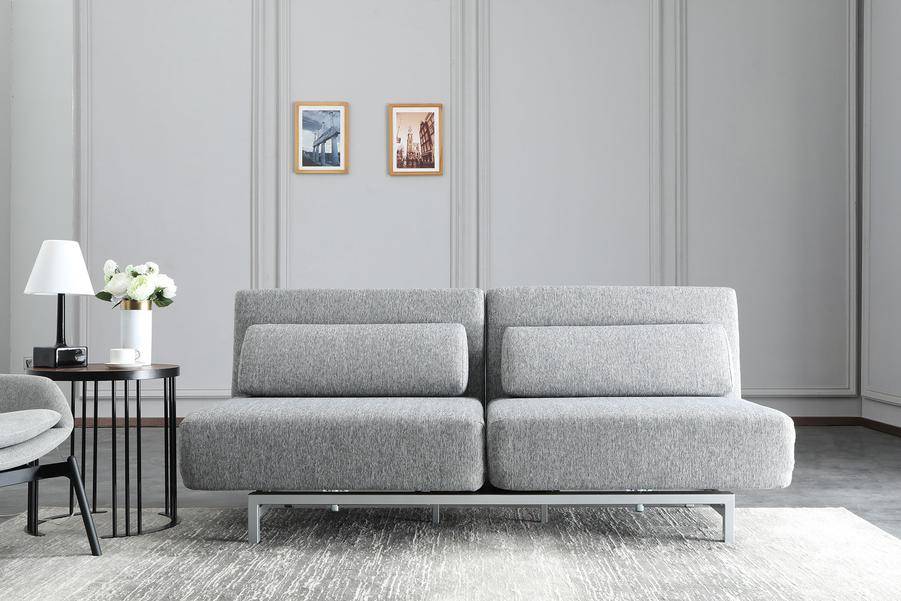 Greys:
Very neutral in nature and classic, a grey colour sofa or sofa bed is usually a safe bet. Specially if you are considering a larger piece of furniture the grey colour can help it blend into your living room and not overpower it. A grey sofa also gives you multiple color pallet possibilities allowing you the flexibility to change themes in the future.
Beige/OFF White:
Natural and light in nature, beiges and off whites colours can be a great choice for a home with a minimalist aesthetic. These fabric choices are usually fairly flexible, playing particularly well with earth tones. Due to their down to earth characteristic we suggest bringing in accents of colours with pillows or accent tables and chairs so that your environment does not become too sterile.
Metal Black:
Darker greys and metal black are possibly our most sold color choice and when asking our customers why they pick this variant most answers revolve around practicality. Many customers will opt for a darker colour as it can withstand more abuse such as spills without showing too much damage. Besides this obvious advantage darker tones are a great way to create a focus point as well as provide a confident sleek aesthetic to your living room.
Dark Blues:
Our blue sapphire is an amazing deep velvet blue fabric used in many of our items and we absolutely love working it as it is so elegant and sophisticated. Blue is also a great way to incorporate calmness and serenity to a living room.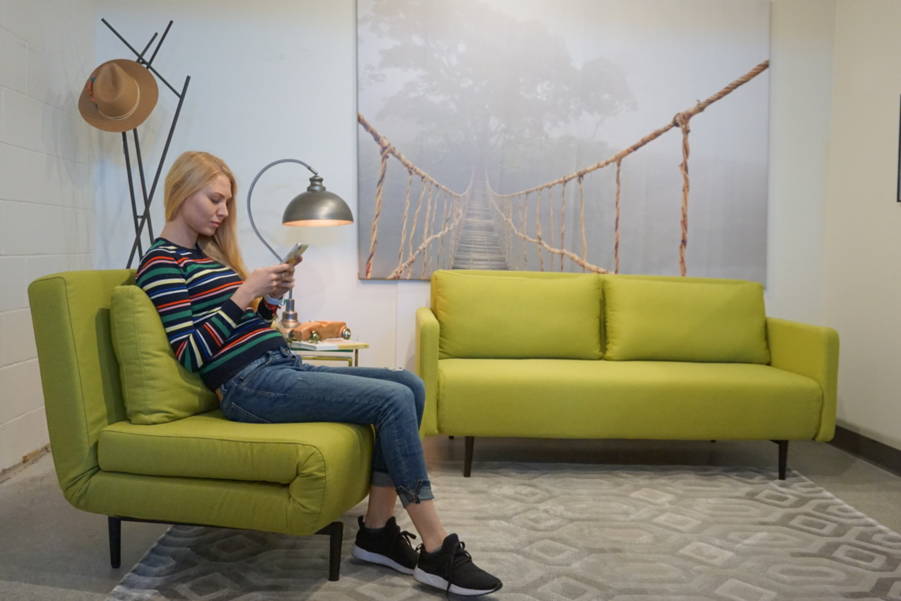 Vivid Colours:
If you are considering one of our brighter options such as green, orange or teal we wanna applaud you for your confident and fun personality. We absolutely love when people take changes and try something a little on the wild side. Vivid colours can be a hit or miss so make sure you do your research prior to ordering.
In conclusion there is no such thing as a right or wrong colour it all depends on your interior décor, if you are ever in doubt about one of our fabrics you can always order a sample free of charge just send us a quick email with the desired sofa or sofa bed and its fabric option.