We just added a new bed frame to our selection, here are a few reasons we think you should choose the Verona Queen Bed Frame for your bedroom.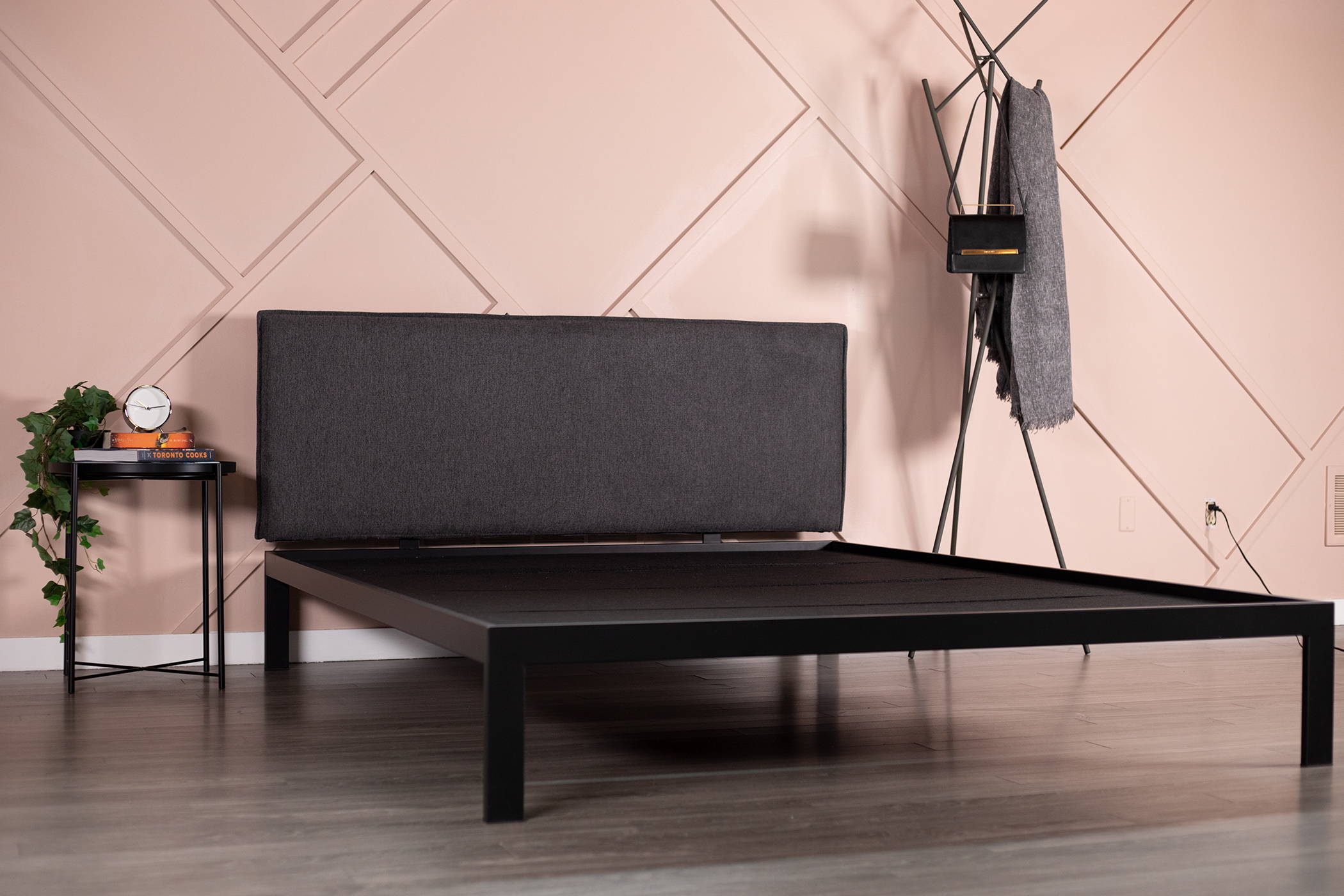 1#Heavy Duty Metal Frame:
Our bed frame is built from a sturdy metal frame so you don't have to worry about its durability. When comparing this frame with a standard wooden frame bed it's clear that the metal frame can hold more weight and will last you a longer time. In addition to that the construction design makes it easy to disassemble the bed in case you need to move.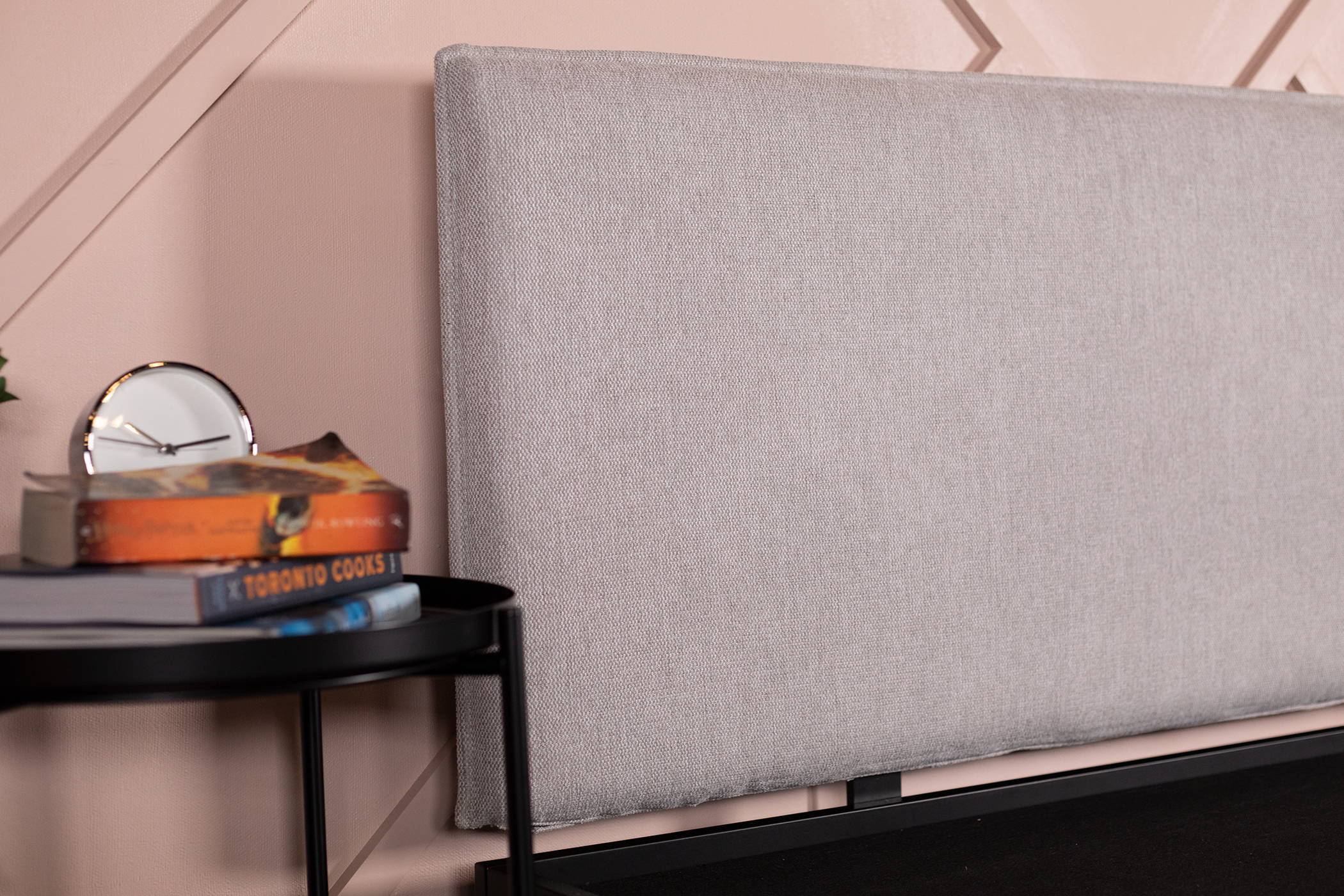 2#Fabric Headboard
The Verona Queen Bed Frame offers three different color headboards so you can find one that matches your interior design, our headboards are padded with our signature high density foam making it very comfortable to lay back and catch up on your night reading. You can also remove the fabric covers and dry clean to ensure your bed is always clean and looking its best.
3#Large Wooden Slats:
Our bed frame comes with extra large wooden slats allowing you to place a memory foam mattress right on top of it. These wooden slats are designed to better distribute the weight over the frame ensuring a quality night of sleep every time.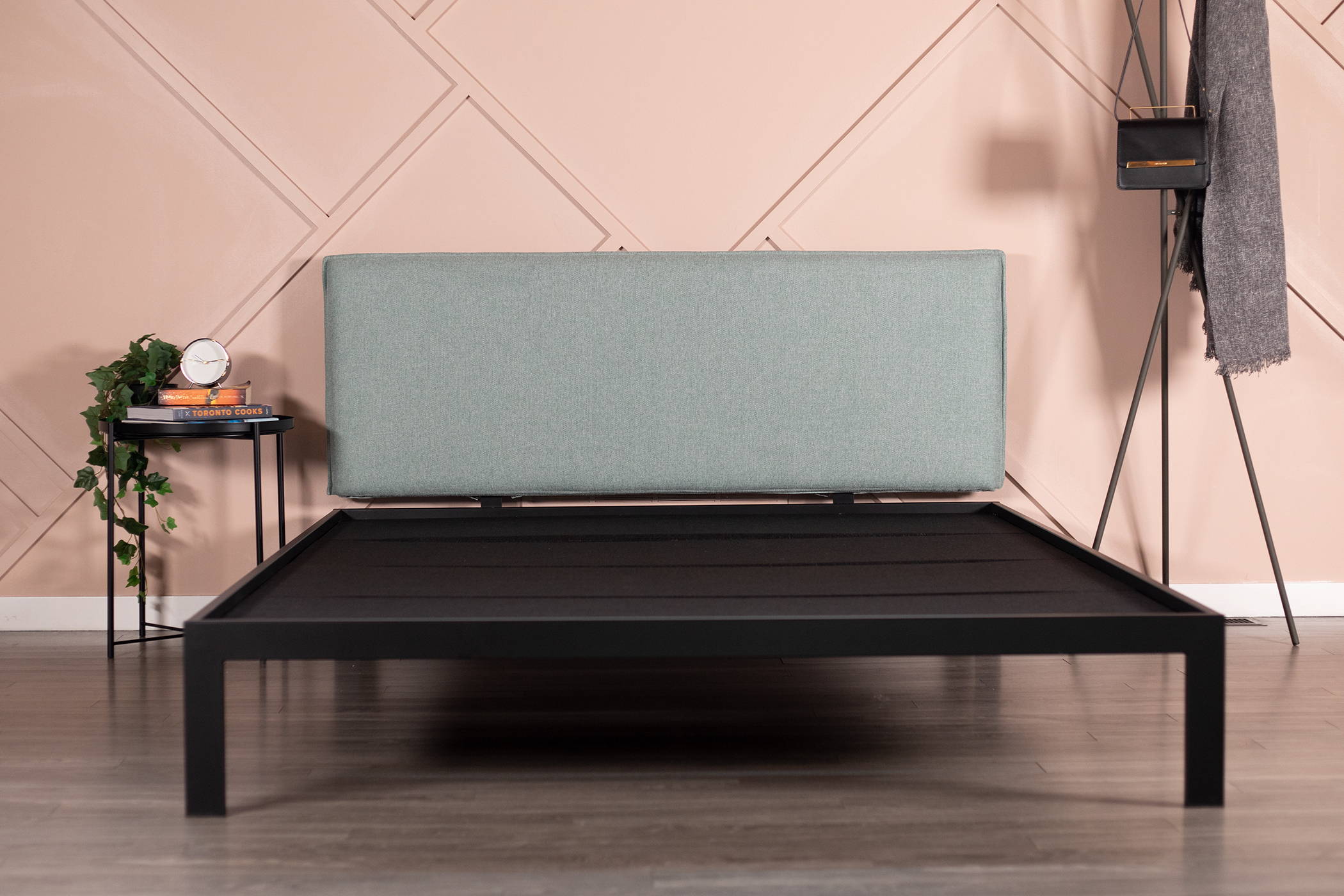 4#Simplistic Design:
With a simple design this bed was built to get the job done without taking up to much space from your bedroom, making this the perfect choice for your apartment.
5#Delivery And Assembly:
Delivered to your door this bed frame makes it easy to upgrade your bedroom, and all you need to assemble this bed frame is an allen key included in the box.