A great choice for studios, small apartments or even your basement a wall bed can be a true space saver for your living quarter. This innovative way to sleep allows you to tuck away your bed once it's time to reclaim your living area. Here is all you need to know buying a wall bed: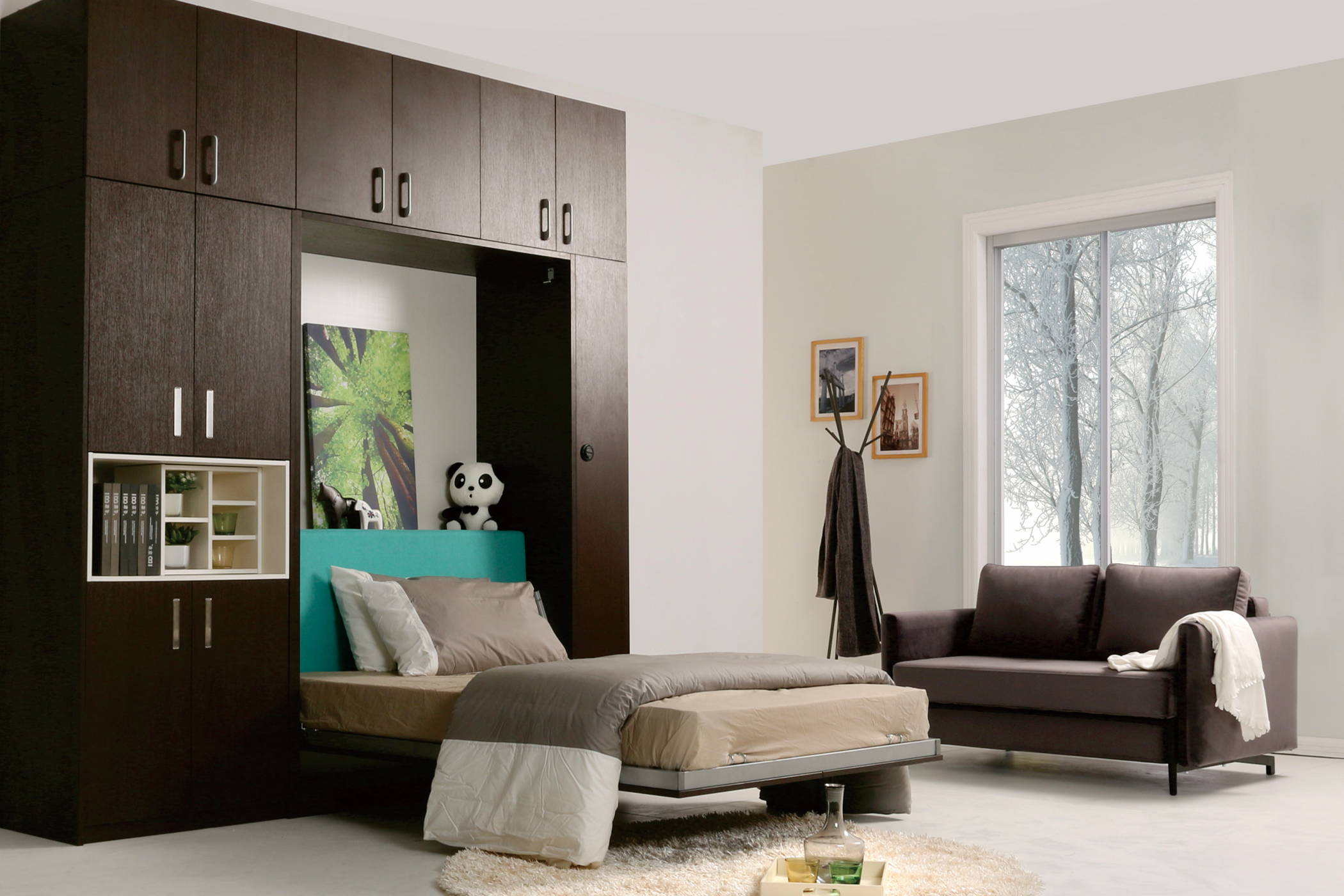 Picking The Right One
As you might expect, to pick the right wall bed you must pay attention to the quality of the materials being used in it's construction. Look at the opening mechanisms ensure hydraulic pistons are being used for a smooth opening and closing function. Another component you must check is the grade of board being used for the box. In our opinion a melamine board offers the best ratio of durability and total weight making it the preferred choice.
Will I Have A Good Night Of Sleep
At the end of the day, it's a bed! And with the new generation coming equipped with memory foam mattresses you will have an extremely comfortable night of sleep. They are also very stable due to their construction.
Don't Forget To
A common mistake when buying a wall bed is to forget to check for delivery fes and assembly. A high quality wall bed is a large piece of furniture and assembly can be challenging for an average homeowner so we suggest you either hire a professional or look for stores that offer all inclusive pricing to save yourself the headache.