We love hearing back from our customers, their feedback is always a priority for our customer service team and design team. Here are some of our favorite reviews from 2023: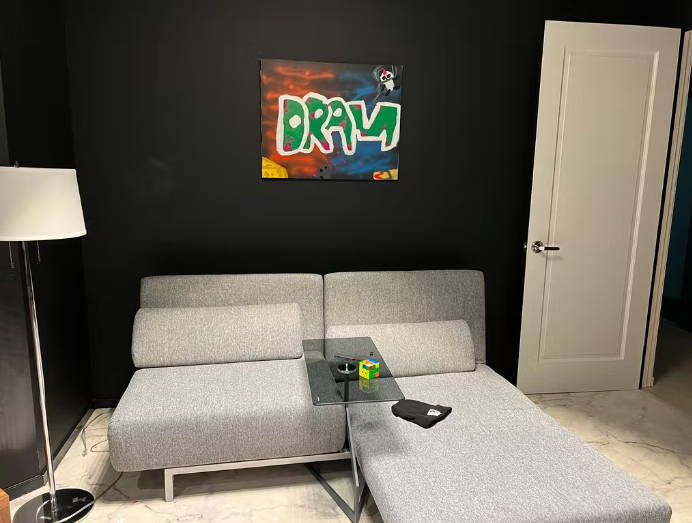 "This is such an innovative design which allows much versatility. What is really unique is a guest staying more than just a night can have both a bed and a chair without having to convert it back and forth every day. My 12 year old son loves the lounge function and the swivel function."
Linda B.
"I've searched the internet for weeks before choosing this sofa bed. Very happy with my choice! Looks great as a sofa, and when I open it into a bed, I use a 2 in mattress topper, and it could not be a more comfortable queen size bed! It also looks like a regular bed because there are no arms. Customer service has been great as well! 5 stars absolutely!!!"
Freida R.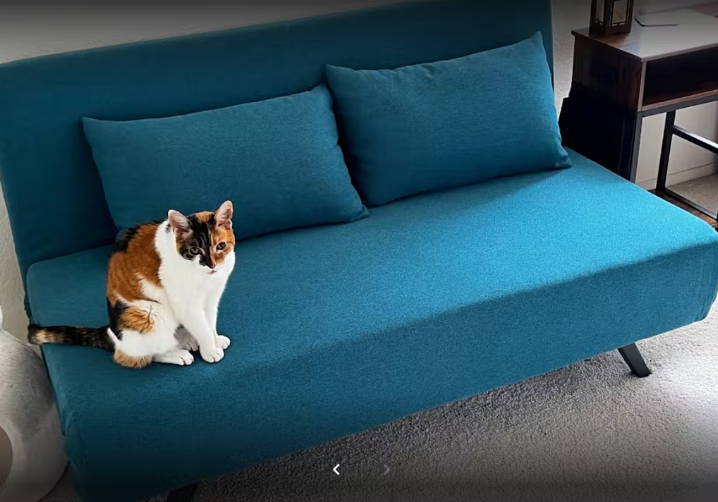 "I needed a guest room couch that didn't have a large footprint so I could use the room as a workout room and then I could fold out the couch into a bed for guests. I didn't want hard couch arms that I would for-sure hit when I worked out and I didn't want a small twin for adult guests (this folds out to a full). This couch checked all the boxes. Delivery was easy (they brought the heavy box upstairs for me), all I had to do was screw in the legs. It's a pretty hard couch (I wouldn't like it if it was my main, couch-potato couch) and the fold out is hard as well, but I bought a cheap foam topper and it works pretty well. Folding it into a bed (and back) is super easy. It's a beautiful color and it works for me...and my cat :-)"
Michelle B.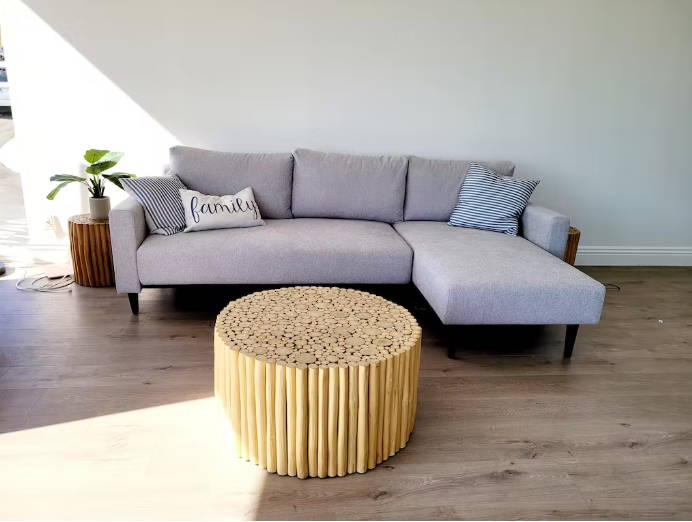 "Got ours in silver sand. It's on the firm side but better for back in terms of sofa bed. Really love the fabric and mid century modern look. Def better in person than in picture. Great for accommodate more guests in a small house."
Patricia D.