Product Feature: Porta Arm Chair
Posted on Tuesday, October 12 2021 05:35:22 PM in News by Spaze Furniture
Today we would like to spend some time talking about one of our new favorite products, the porta arm chair. This chair is a recent addition to our collection but it has already earned a spot in our absolutely loved items by us and our customers. Here are a few reasons we love this item so much:
1-Mid Century Modern Design:
The beautiful sleek mid century modern design of this chair is subtle yet it can easily become the centerpiece of your living room. The mid century modern trend is not going anywhere and with this chair you can integrate your home with this unique style.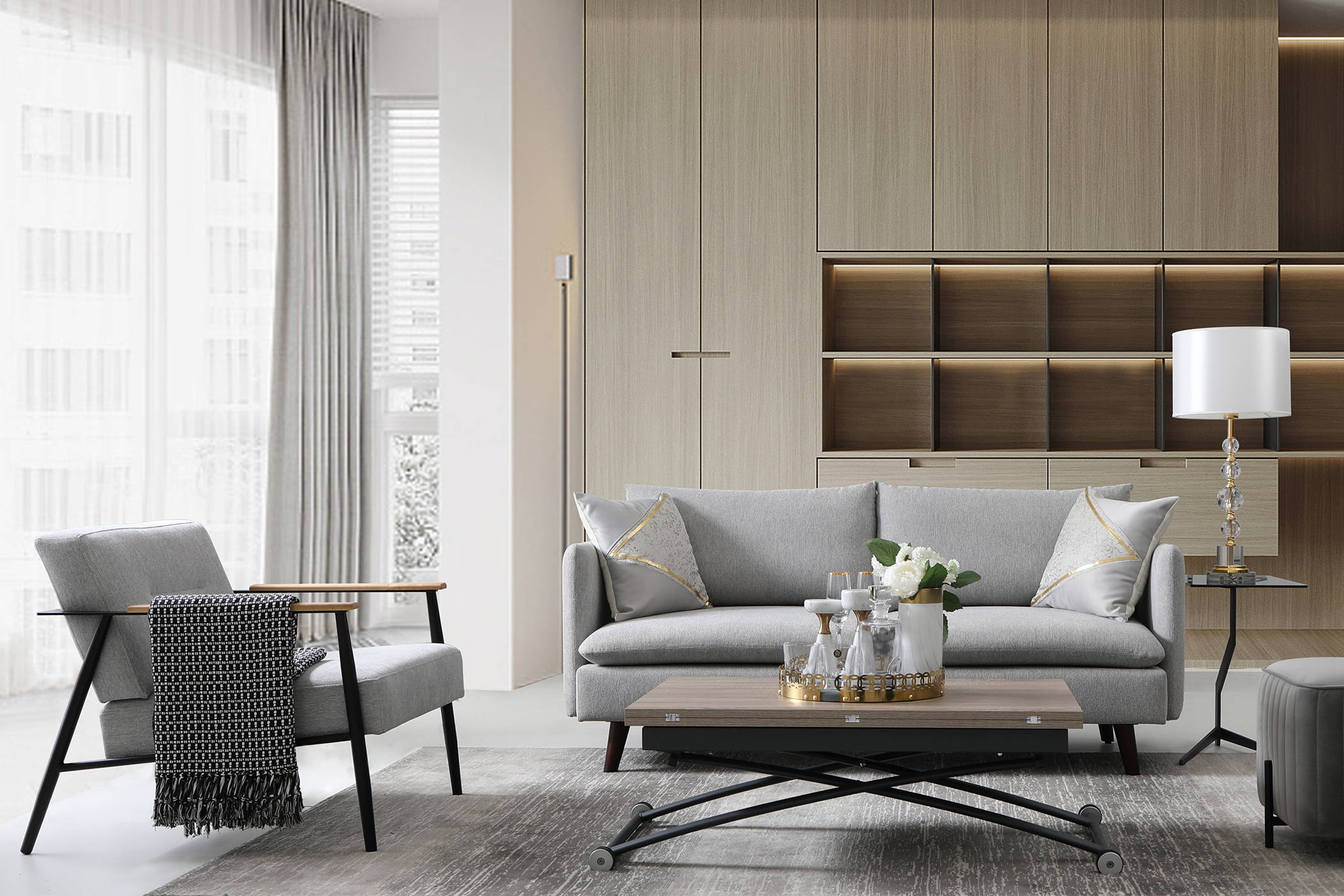 2-Wooden Arms:
One of our favorite details about this chair are the stunning wooden arms, this light walnut finish is modern and elegant. And when paired with the two available tones of grey it creates a dynamic piece that can help your room come together and look coherent.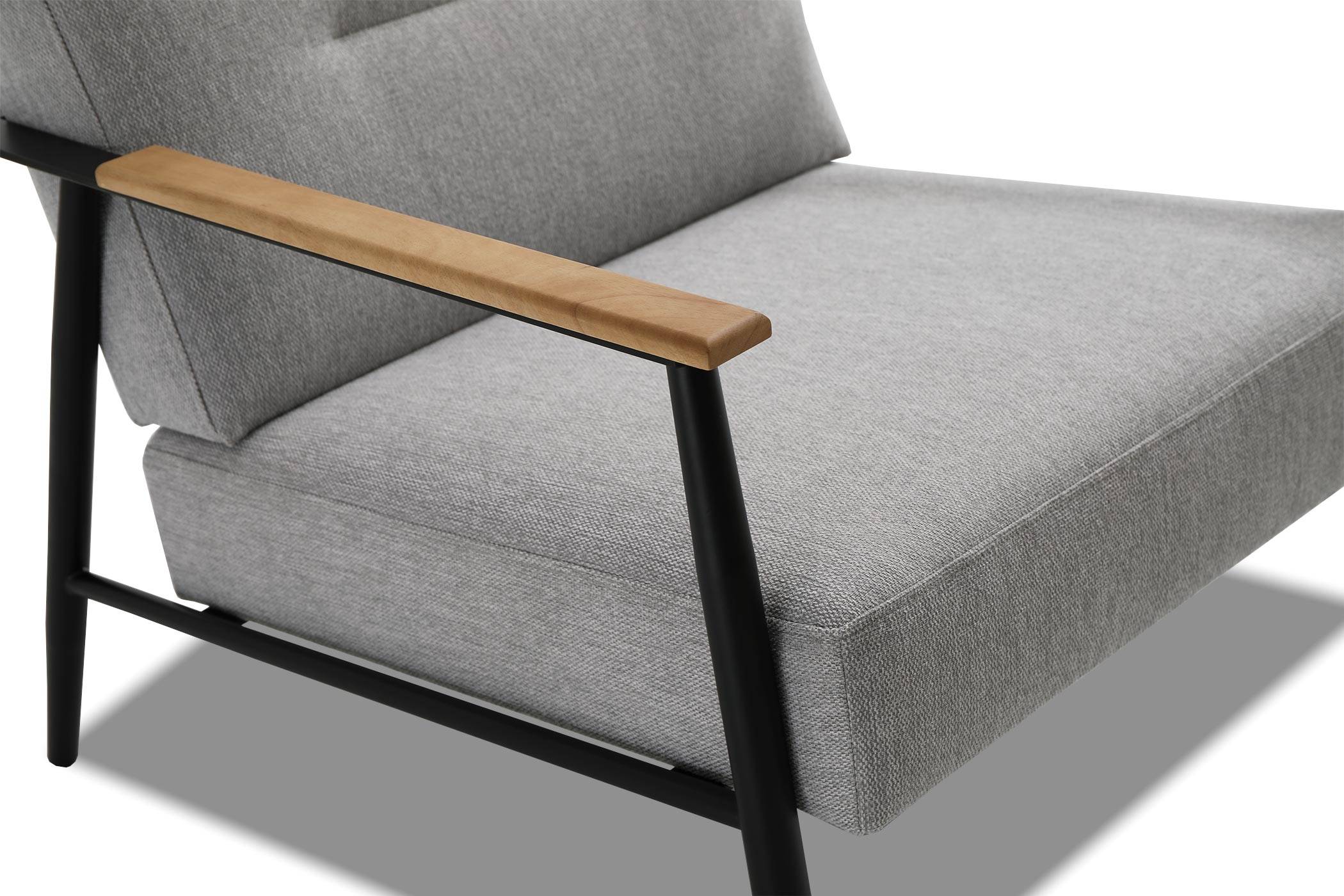 3-Rounded Metal Legs:
The rounded metal legs add even more to the sleek look of this chair giving it an airy feeling, this sleek look means this chair can look amazing in your living room or in an office setting thanks to its minimal design.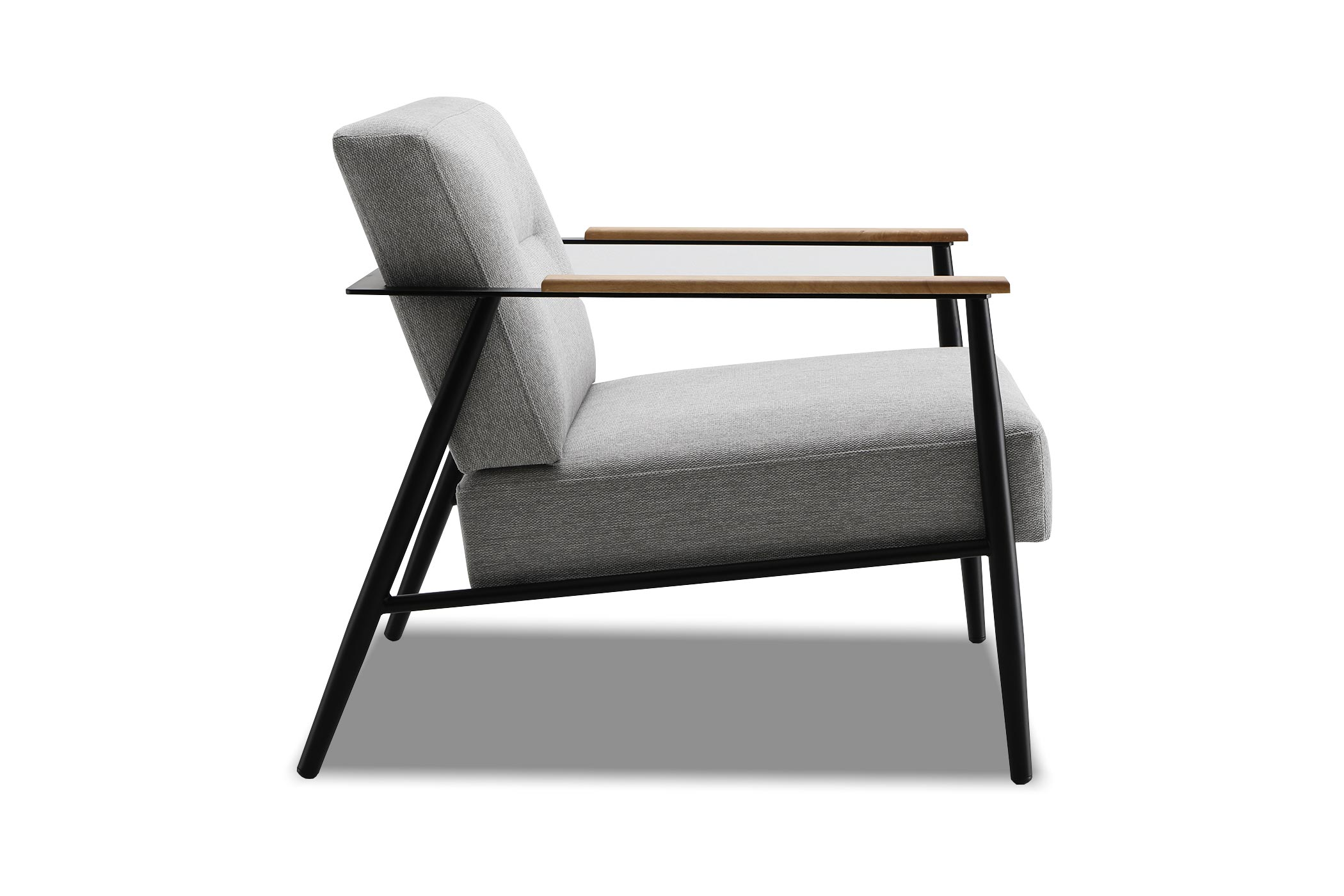 4-Side Profile:
For this chair it all comes together when you look from the side profile, the beautiful comfortable back angle, the detailed wooden arm and rounded metal legs come together to deliver a look that is both unique and incredibly attractive.