Our Best Black Friday Deals:
Posted on Tuesday, November 23 2021 05:42:15 PM in News by Spaze Furniture
With a compact design and innovative mechanism the Alure sofa bed is a steal during our Black Friday Sale. This sofa sleeper is designed for the modern home and delivers a queen size sleeping area while measuring in at only 64 inches.
Here is what customer have to say about it:
"We love our new sofa bed! We were looking for months to find a modern compact sofa bed for our office. It's perfect for when friends come over to stay and super easy to maneuver in and out." Sarah F.
A sofa bed that delivers incredible looks the Blaine is a must see, its modern lines and premium fabric really set this piece apart from the rest.With individual retractable chaises you can use this sofa bed in multiple configurations to get the most out of your living room.
Here is what customer have to say about it:
"I recently bought BLAINE 3 SEAT SOFA BED. It is a sturdy, comfortable, and practical sofa, and becomes the perfect queen-size guest bed whenever you need it. Their customer service and delivery won't disappoint you, answer kindly & deliver on time. I recommend it to you :)" Mira S.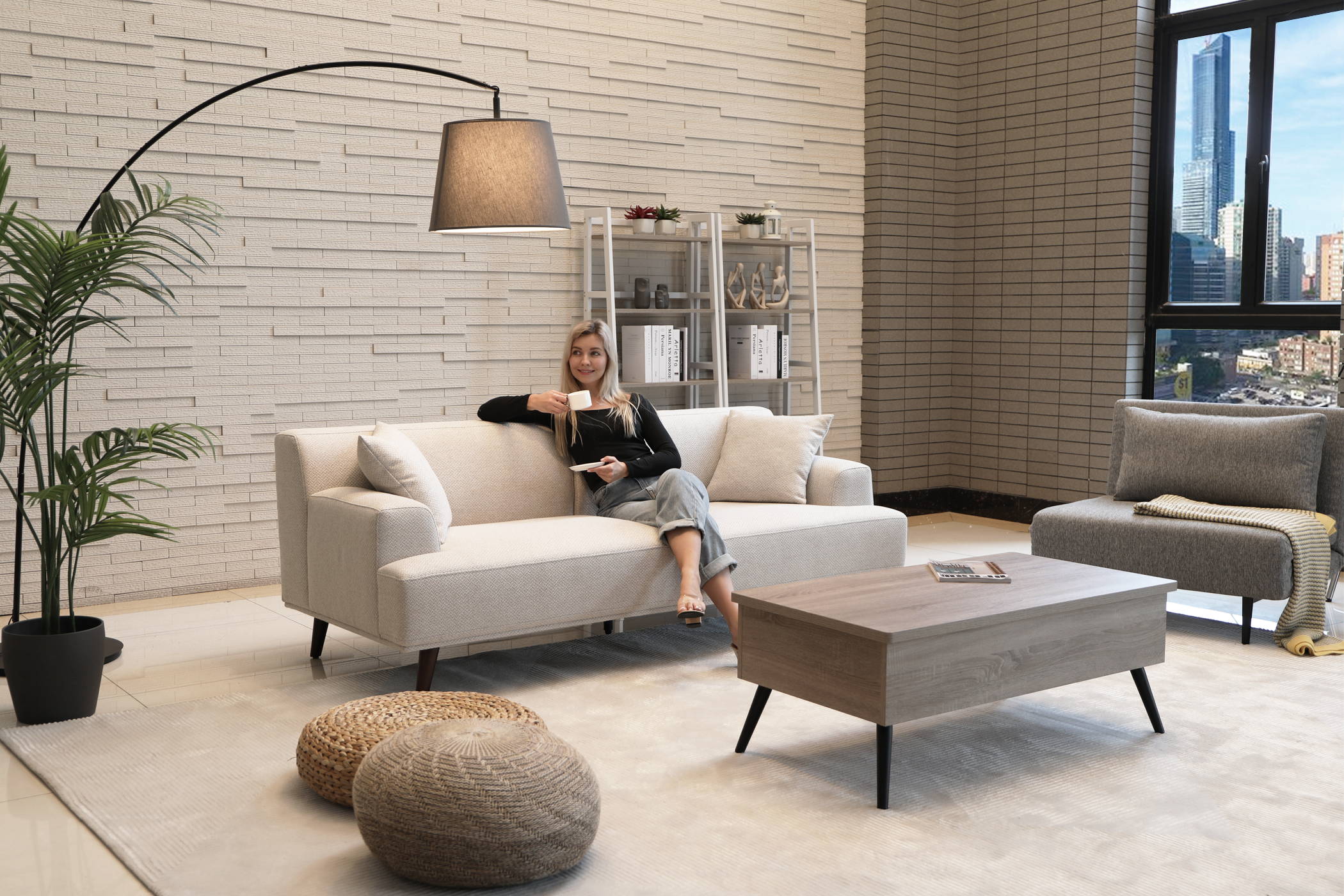 With a designer look and affordable price tag the Mercury sofa is one of our most popular items. Its mid century modern look makes this sofa such a wonderful centerpiece for your living room and its high quality materials will make sure it lasts you a long time.
Here is what customer have to say about it:
"The Mercury sofa is beautiful. It's just stunning. Material isn't too too light so will wear very well
And it is still the light colored sofa I was going for.
I wish I bought one in both colours.
Overall satisfied with this very cute company." Tara H.
The Talora Reversible Sectional:
A reversible sectional allows you to flip the chaise to adapt to your needs, this unique feature makes the Talora a must have this season. And when paired with its compact size and premium materials it's a no brainer to buy the Talora sectional sofa.
Here is what customer have to say about it:
"This new sofa fits perfectly in my small living room in our townhome. It's so beautiful and modern style. The colour of the sofa also is great with the carpet!
I didn't know Spaze furniture before but now I will let my friends know how this furniture is good and valuable" Eric K.
A lift top coffee table is a great way to get more use out of your living room, the venera pairs this feature with an internal storage compartment that allows you to keep your living room mess free.
Here is what customer have to say about it:
"I'm all about the looks and my boyfriend is all about the functionality, and I feel with the Venera coffee table, we get the best of both worlds!!! The table and bracket are made with quality materials with very reasonable pricing. Spaze customer service is top-notch and I strongly recommend Spaze to anyone who has a small living space." Tammy P.