How to build the the perfect home office:
Posted on Wednesday, December 30 2020 12:36:57 PM in News by Spaze Furniture
For many of us working from home has become an unexpected reality, and for the looks of it it might not change anytime soon. Therefore a comfortable home office is a must have to stay focused and productive during this transitional time.
We here at Spaze understand that not everyone will have a spare bedroom to convert into a office and with that in mind have designed solutions for smaller spaces so that everyone can have a work station regardless of square footage.
If you got the space for a full size office desk here is one of our favorites:
Anglo: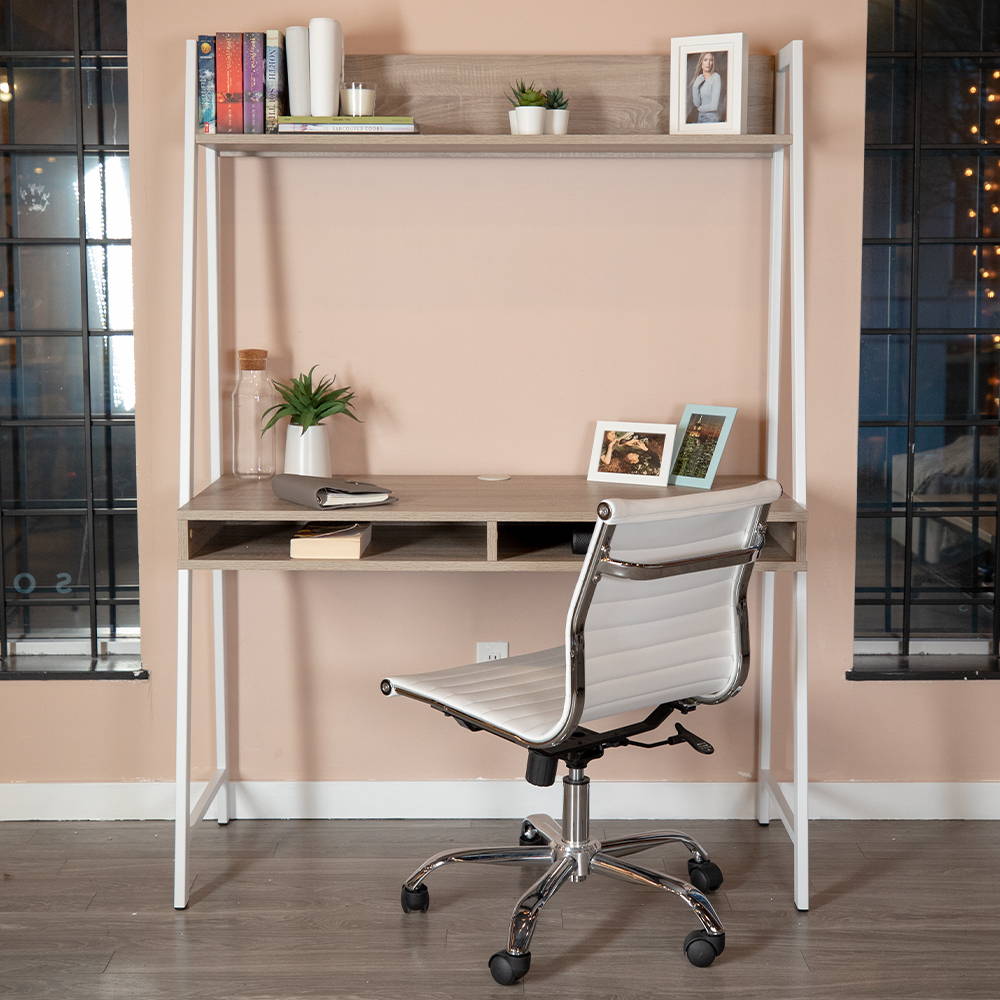 What do you get when you combine an office desk with a shelf? The Anglo Office Desk is a functional office desk with a built-in shelf so you can store all your important documents, books or display family pictures. This office desk is built from high quality 3D melamine and a heavy duty metal frame ensuring a sturdy work space for your home.
If you need something more compact:
If you need something more compact:
Fabor: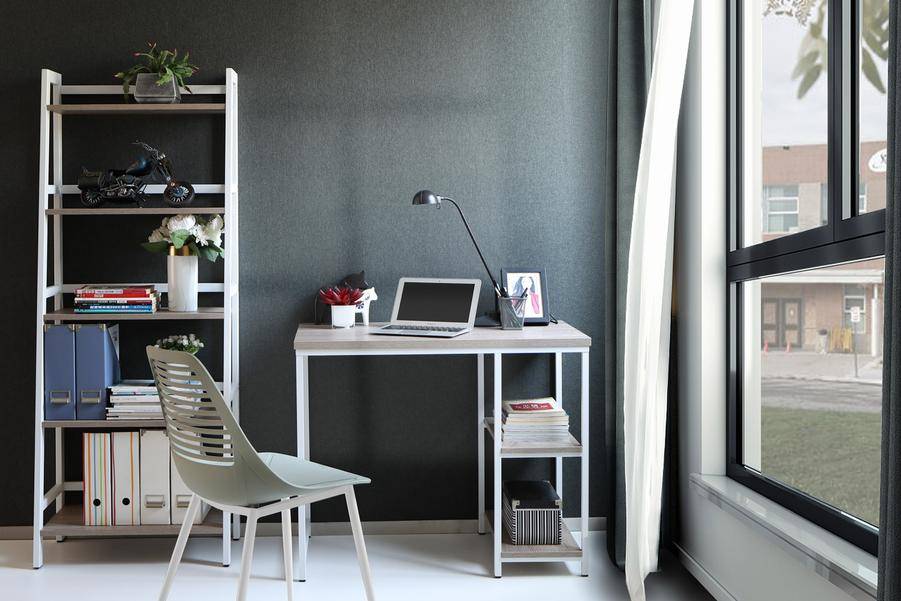 The Fabor Office Desk is designed for the modern home, with a small footprint and a minimalistic design this desk is perfect for a home office set up. The two level storage shelves give you space to neatly organize your work materials giving you the space you deserve to do your best work from home.
If you got no space, get creative:
Sputnik: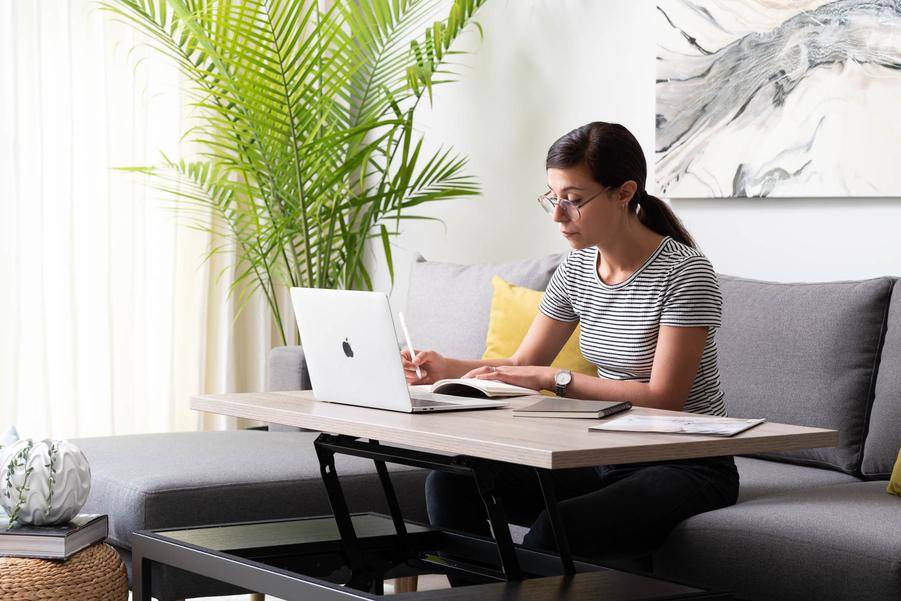 Don't have the space for a traditional office desk, or maybe you just don't need a permanent desk. Either way a lift top coffee table can offer you a reliable workstation when needed and be a beautiful centerpiece for your living room when not in use. Get creative and make the most of your space with this coffee table.